Siete tresañeros van en pos del Super Derby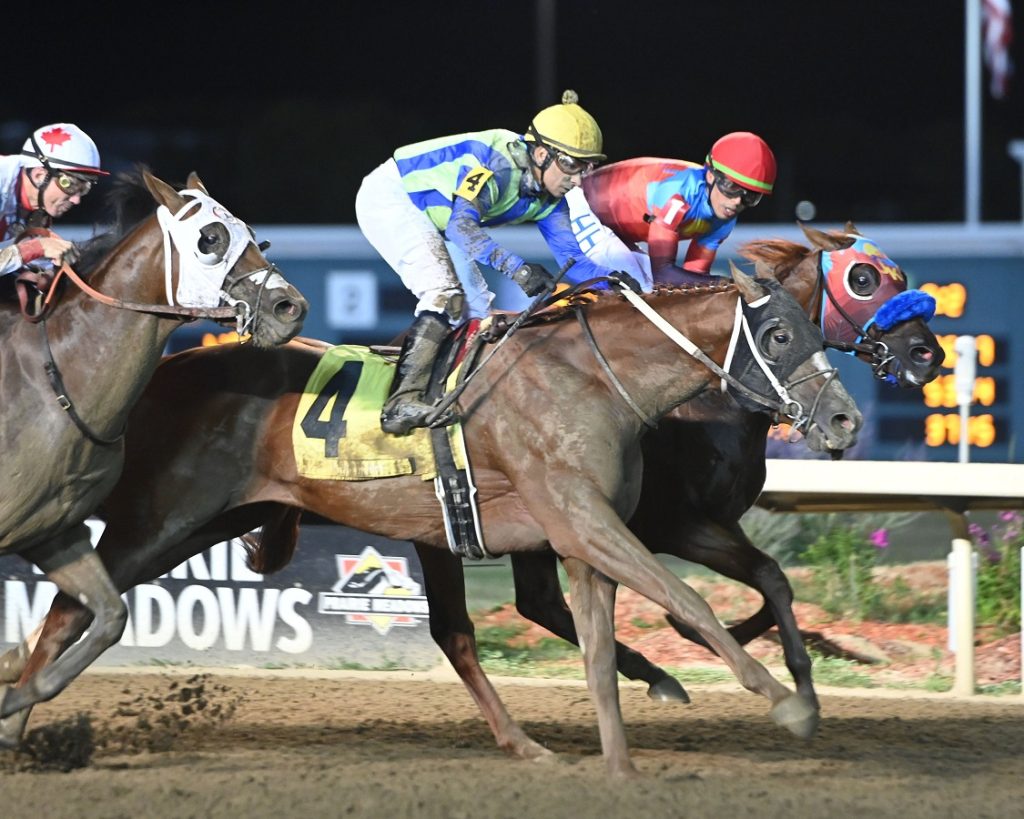 Este sábado 2 de septiembre se correrá el Super Derby ($200,000), la carrera más lucrativa del calendario para caballos purasangres de Louisiana Downs y que es exclusiva para la generación tresañera. Para este año siete potros conforman la nómina del evento, los cuales recorrerán una distancia de 9 furlongs o 1 ⅛ millas a pesos iguales (124 libras).
Dentro de los detalles más importantes a destacar está la presencia de dos ejemplares de importantes figuras del entrenamiento en la nación como lo son Steve Asmussen y Brad Cox. El máximo ganador de carreras en la historia de la hípica en Norteamérica envía al potro How Did He Do That (Good Magic), ganador y figurador selectivo recientemente. Este potro ganó el Iowa Derby por $250,000 en Prairie Meadows a inicios de julio.
::: Duplica tu primer depósito de $250 + $10 de bono al abrir tu cuenta como nuevo cliente en DRF Bets utilizando el código DRFESPANOL. Haz clic en este enlace para mayor información :::
Por su parte Brad Cox, quien se caracteriza por tener una amplia gama de tresañeros cada temporada, y una mayor capacidad para mover sus piezas en este tipo de eventos a lo largo del centro y este de la nación; tendrá en Promise Me a Ride (Mastery) su candidato para llevarse los $120,000 disponibles para el potro vencedor.
How Did He Do That está cotizado como el principal favorito en la línea matutina con 9/5 y será conducido por Joel Domínguez. Promise Me a Ride (ML 7-2) será conducido por Timothy Thornton.
Big Data (ML 9-2) es un hijo de Cloud Computing que presenta Michael Lerman y será conducido por el reconocido jinete venezolano Emisael Jaramillo. Big Data suma dos primeros y dos segundos en sus últimas cuatro salidas. Toda su campaña se ha desarrollado en Gulfstream Park. Este ejemplar está acreditado por escoltar al reciente ganador de grado Il Miracolo (Gun Runner) en un evento de Allowance el pasado mes de mayo.
El resto de los inscritos vienen compitiendo en el circuito de Louisiana, puntualmente Evangeline Downs. Los mismos son: Machine Gun Man (Mor Spirit / Vicente Del-Cid / Juan Sánchez / ML 6-1); Tiz Donegal (Tiznow / Thomas Pompell / Dane Noel / ML 15-1); Donegal Arrow (Arrogate / Juan Vargas / Dane Noel / ML 12-1); y No White Flags (Union Rags / CJ McMahon / Carl Woodley / ML 10-1).
::: Disfruta todos los días de la promoción que te ofrece el Daily Racing Form, y recibe gratis un programa de carreras con la compra de otra programación de ese mismo día :::